Our QDR Goldstar Teacher of the month for January is Monica Jones, Music Teacher for Fox Road Elementary!
Monica was nominated by Amy Schott who says, "Amy works tirelessly to share her love of music with students. She has students join her before school, after school, and during lunch breaks to practice. She finds venues for them to perform at and brings snacks to feed the students. Mrs. Jones also does a wonderful job of integrating classroom social studies standards into the music she teaches. In addition, Mrs. Jones is always quick to take an extra class to protect teacher planning, even when it gives her double the students! Mrs. Jones is a true Rock Star!
Monica received a commemorative plaque from Creative Images in Cary and a $100 gift card from Crabtree, Celebrating 50 years!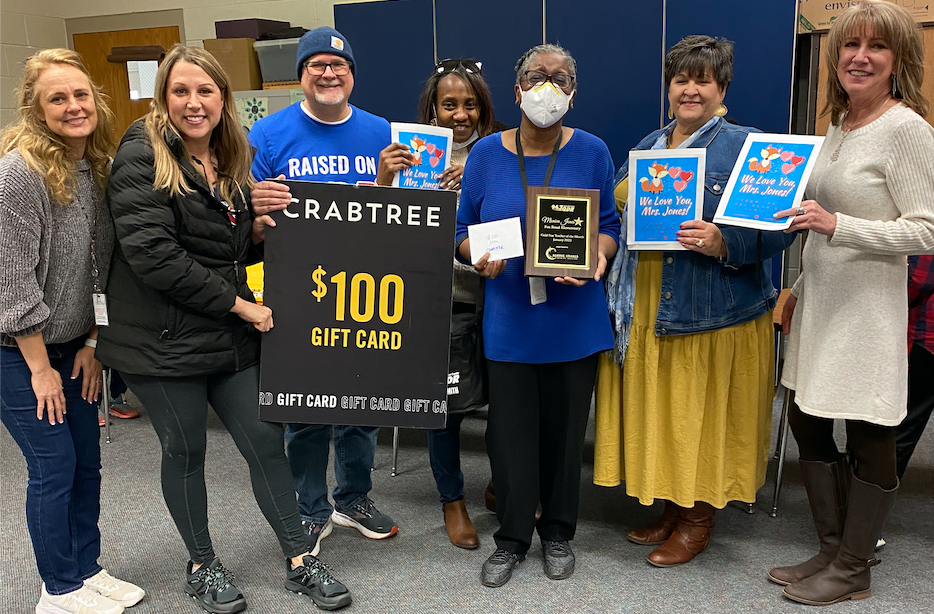 Want to nominate a teacher that you feel has gone above and beyond for their students? Click the button below to fill out our short form!