Our QDR Goldstar Teacher of the month for November is Mrs. Tina Robinette, a biology and marine ecology teacher at Green Hope HS.
Tina was nominated by Suzanne Tutt who says that, "she finds fun ways of teaching about the animals of the oceans and all of biology. I have known Tina both as a parent and as a fellow teacher as I substitute at this school and have for many years. Mrs. Robinette is tough but kind and pushes students to work hard and earn the grades they are capable of and has high expectations for them. She is a fantastic teacher, advocate, and friend. Students see Mrs. Robinette as very approachable and compassionate. She is also an excellent mentor to new teachers. Tina is a dynamic teacher that students find fascinating and fun and is most deserving of the WQDR Gold Star Teacher Award."
Mrs. Robinette received a commemorative plaque from Creative Images in Cary and a $100 gift card from Crabtree, celebrating 50 years! Her picture will also be featured on the jumbo screen at Crabtree, just below the food court for the month of November!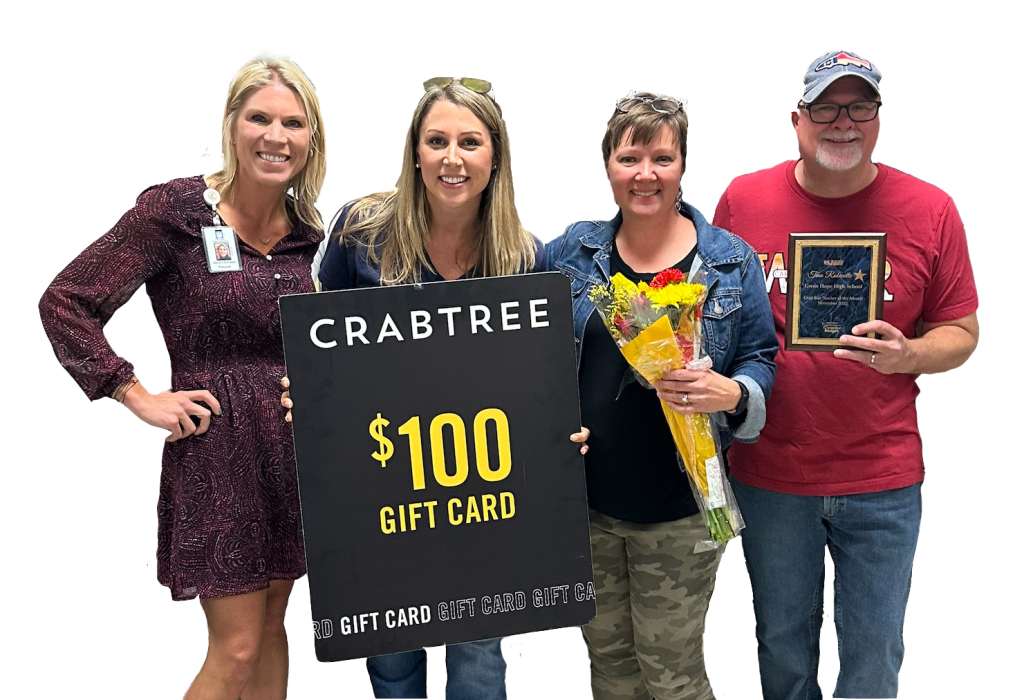 Want to nominate a teacher that you feel has gone above and beyond for their students? Click the button below to fill out our short form!