Our QDR Gold Star Teacher of the month for September is Rosalie Parrish, a teacher at Swift Creek Middle School.
"Mrs. Parrish thinks of her kids as her own. She is the AVID teacher at Swift Creek Middle. She is one of the first to arrive at 6:00 a.m. and always one of the last to leave. Not only does she teach just her own course, but she also provides others through Pack Time. Pack Time could be any subject that the kids need every help with. She works with our booster club program in the afternoon with the children, so they are able to help in the concession with the sporting events, so they can get their community service hours in for the AVID program. She will always pay for the kids to have $3 each, so she knows they have a snack after school and are not hungry. That adds up when you have 5 kids working each game. I work in the school with PTSA and the Booster Club on the board. Her kind heart and love of teaching these children never go unnoticed. She will forever be one of the best leaders of the Swift Creek Wolfpack! AVID, Advancement Via Individual Determination, is a schoolwide college and career readiness system. AVID is designed to increase the number of students who enroll and succeed in higher education."
Rosalie received a commemorative plaque from Creative Images in Cary and a $100 gift card from Crabtree, celebrating 50 years! Her picture will also be featured on the jumbo screen at Crabtree, just below the food court for the month of September.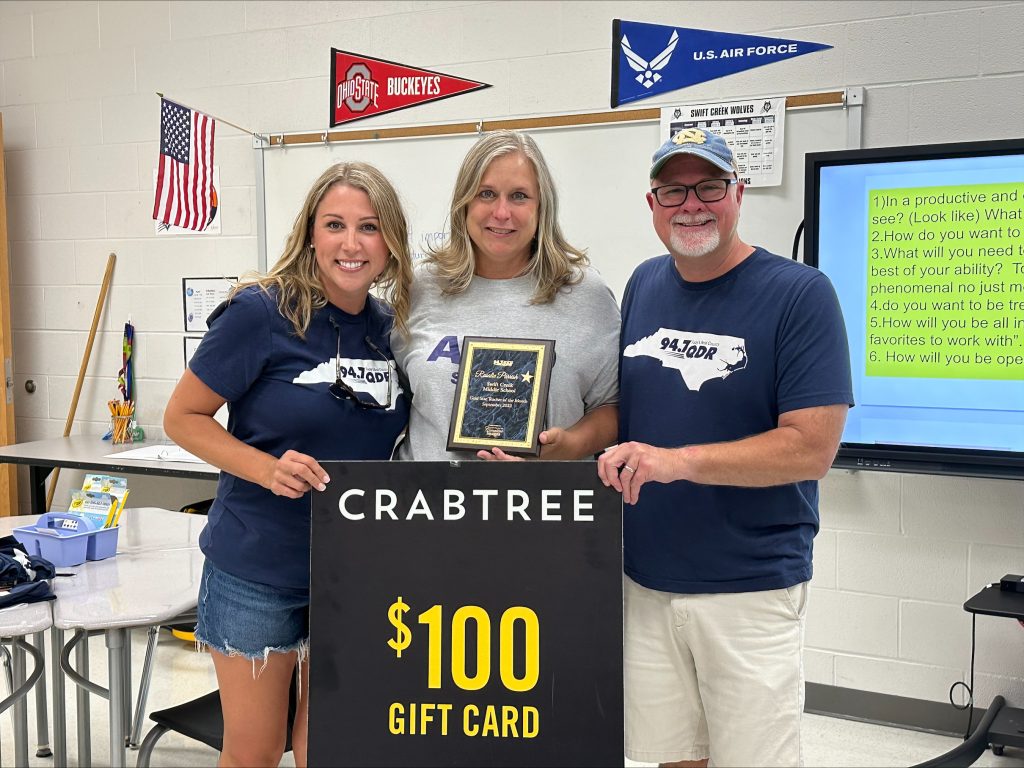 Want to nominate a teacher that you feel has gone above and beyond for their students? Click the button below to fill out our short form!