Our QDR Gold Star Teacher of the month for August is Angela Sprague, a 3rd grade teacher at Lake Myra Elementary School.
Angela was nominated by her husband Darren who says, "I am nominating this teacher because I see every day how much she puts into teaching, mentally, physically and financially. She is passionate about educating her students and encouraging them to excel, not only in the classroom, but in life itself and how to be a great person. As a teacher, Angela during COVID had to revamp her trenching style and go virtual. And after that, seeing the excitement on her face (and her students) when she got to go back in person was awesome. The bonds she forms with the kids are so heartfelt and meaningful. And with the parents as well. We will often be out and she will recognize former students and once they see her, they always come over to see her. Angela puts so much into making sure her students have what they need and is always there for them. She is definitely a gold star teacher in my eyes."
Angela received a commemorative plaque from Creative Images in Cary and a $100 gift card from Crabtree, celebrating 50 years! Her picture will also be featured on the jumbo screen at Crabtree, just below the food court for the month of August.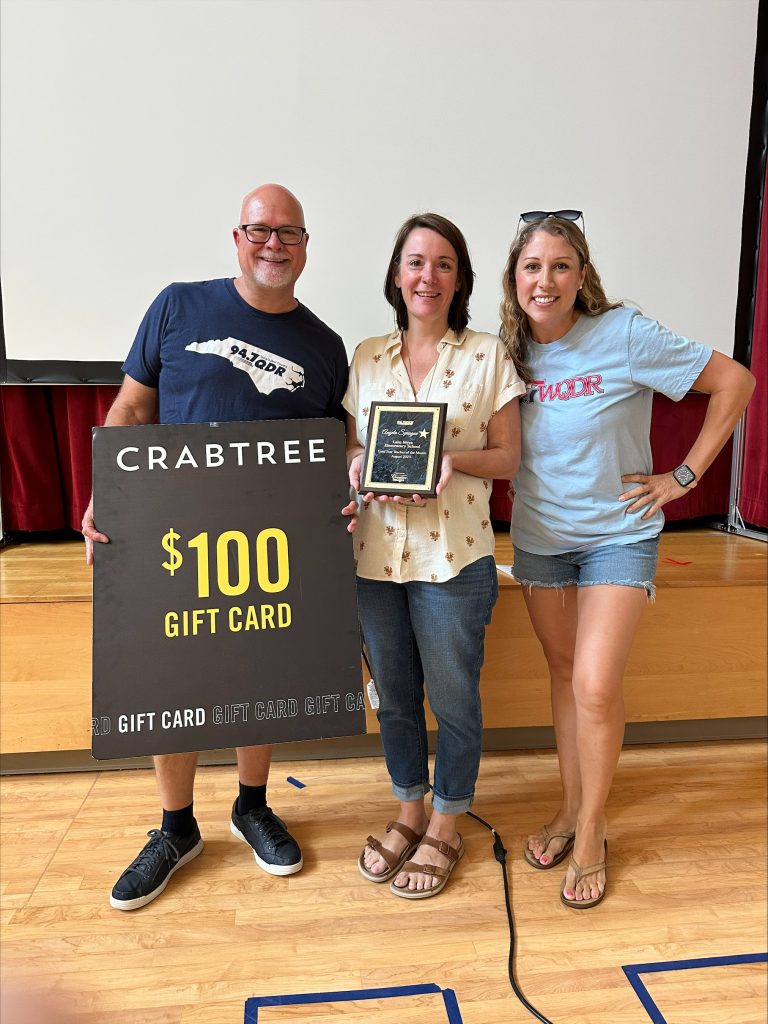 Want to nominate a teacher that you feel has gone above and beyond for their students? Click the button below to fill out our short form!