Our QDR Gold Star Teacher of the month for July is Lori Haynes, a special education teacher at Olive Chapel Elementary School.
Lori was nominated by Sarah Thomas who says, "Lori is a special education teacher who works tirelessly to serve the kids on her growing caseload. She is always thinking of new and creative ways to help the kids learn, while staying late every workday to finish up required paperwork. She does an amazing job of making sure her students feel loved, safe, and heard in her classroom. She gives each child the individualized attention they need and never cuts corners when it comes to their education. Her heart is so huge and she cares so much about her students. I just can't say enough good things about Lori as an educator and person. The kids love her and are so blessed to have her in their corner cheering them on!"
Lori Haynes received a commemorative plaque from Creative Images in Cary and a $100 gift card from Crabtree, celebrating 50 years! Her picture will also be featured on the jumbo screen at Crabtree, just below the food court for the month of July.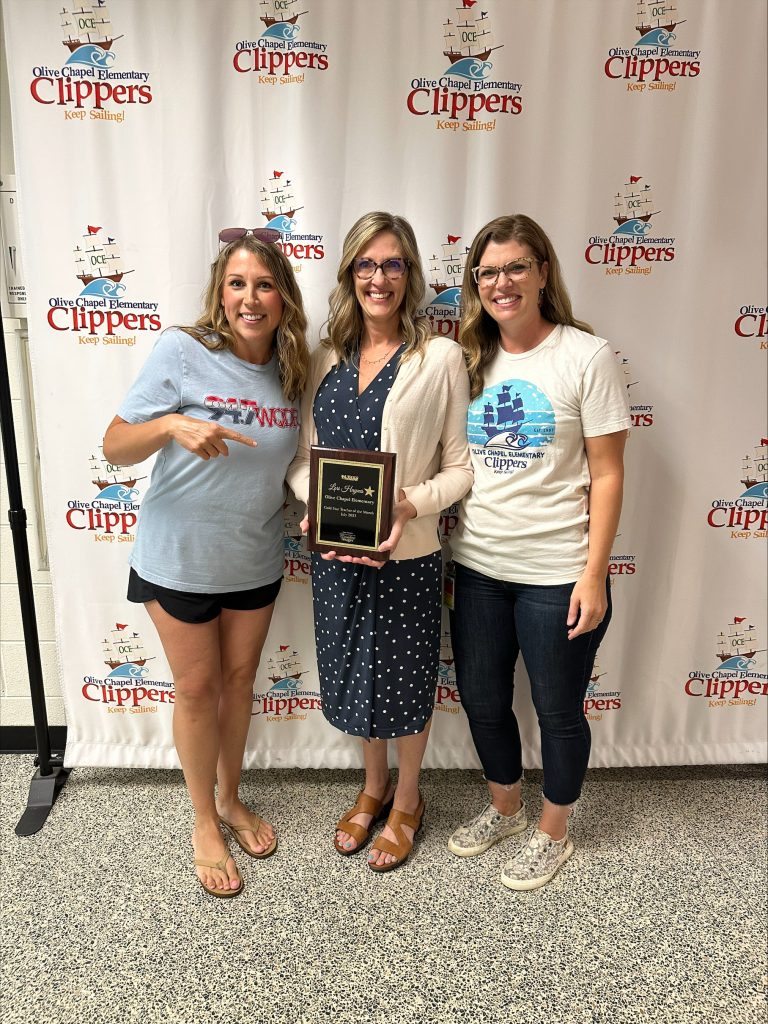 Want to nominate a teacher that you feel has gone above and beyond for their students? Click the button below to fill out our short form!