Talk about a royal flush! We're all in and have a royal crush on this boy! He is the perfect mix of playful and cuddly. He is fantastic on his leash, already knows sit, and loves treats! He is dopey in the best way. He gets silly and bouncy when you talk to him excitedly, but then lays his big head in your lap to be pet when you sit with him. He is so gentle and loving while being cuddled, you have to tear yourself away from him or you could sit with him all day! He is playful and fun in the yard, happy to play with toys or you! He did great with another female dog in play groups, and would likely love to have a canine sibling in the house. He is heartworm positive, but please do not let that deter you. Heartworms are easily treatable and not contagious to any other animals in your home. It took no time for us to deem him a favorite. Don't miss out!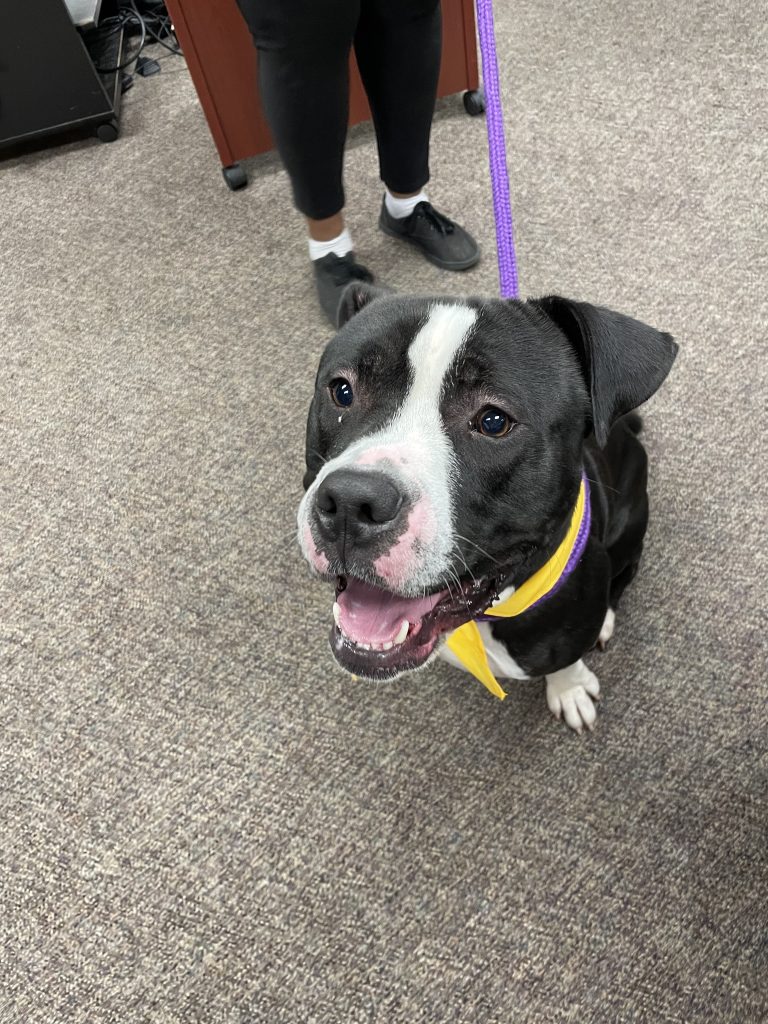 Poker is up to date on vaccinations, flea/tick, and heartworm prevention, is microchipped, and will be neutered prior to going home. If you have dogs or cats, we recommend slow introductions over time. If you have children in your home, we recommend supervision between animals and children at all times.
Poker has a $400 sponsorship towards heartworm treatment costs.
For more information on the Wake County Animal Center, click here!