Our QDR Gold Star Teacher of the month for June is Heather Uhland, a teacher at Harris Creek Elementary School.
Heather was nominated by LaTonya Harris who says, "I can barely put into words how blessed I am to have a teacher like Ms. Uhland in my son's life. My son started off rocky this year and unfortunately had to switch teachers because it was in his best interest. This was very hard and he struggled emotionally thinking that he was a bad child and calling himself a loser. As a parent, to hear this from your 2nd grader is tough. When we transitioned to Ms. Uhland's class, she was so welcoming, and she made him feel like he belonged. Even though, he still struggles with his behavior at times, Ms. Uhland does everything she can to keep him on track, including partnering with other teachers to help my son and other students with reading. She always keeps me updated on his behavior and progress, so there are no surprises. Ms. Uhland makes every child in her class feel special and you can tell that she is genuine. She is serious about education but also makes learning fun. My son is making strides in his behavior and education, and I do not think it would have been possible without the teachers he has crossed paths with. I can tell how much he cares for Ms. Uhland, because he tells me he misses her when she's off. I want to thank her for caring for my son and making him feel that he matters, even with his uniqueness. Ms. Uhland is a jewel and she is appreciated!"
Heather Uhland received a commemorative plaque from Creative Images in Cary, Carolina Mudcats Baseball tickets for the whole class, and a $100 gift card from Crabtree, celebrating 50 years! His picture will also be featured on the jumbo screen at Crabtree, just below the food court for the month of May.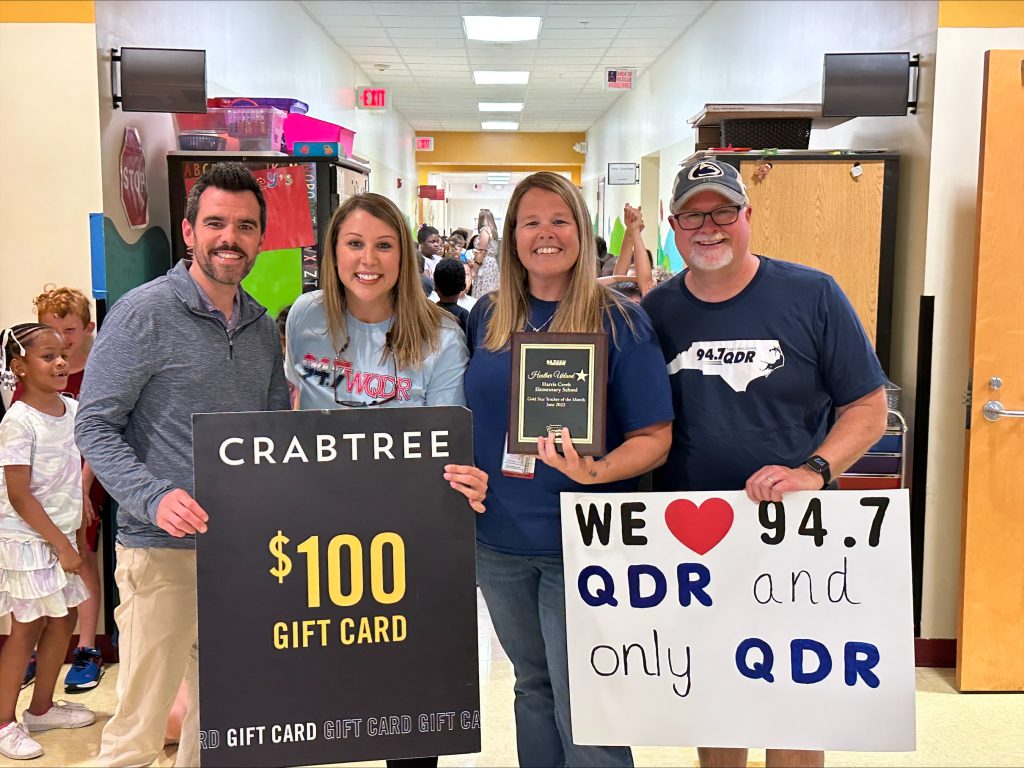 Want to nominate a teacher that you feel has gone above and beyond for their students? Click the button below to fill out our short form!