Dulcinea is one of our sweet seniors who came in as a stray. She is the perfect size and loves to be outside walking, sniffing, getting treats and just being with a person. She has some pep in her step and likes to jump up and give you hugs, but sits nicely on command and takes treats gently. She has interesting tufts of hair accenting her legs and chest-so there may be more than one breed in her mix.
Dulcinea has been in play group with a big male and 2 other females and did well. She can be a little bossy with a younger, smaller dog, but quickly stepped herself back and became more appropriate when dogs were added to the group that were a little more high energy. She would love to be in a family that can take her on walks and cuddle on the couch. She is out of that puppy stage and is ready to be part of a loving pack in her senior years.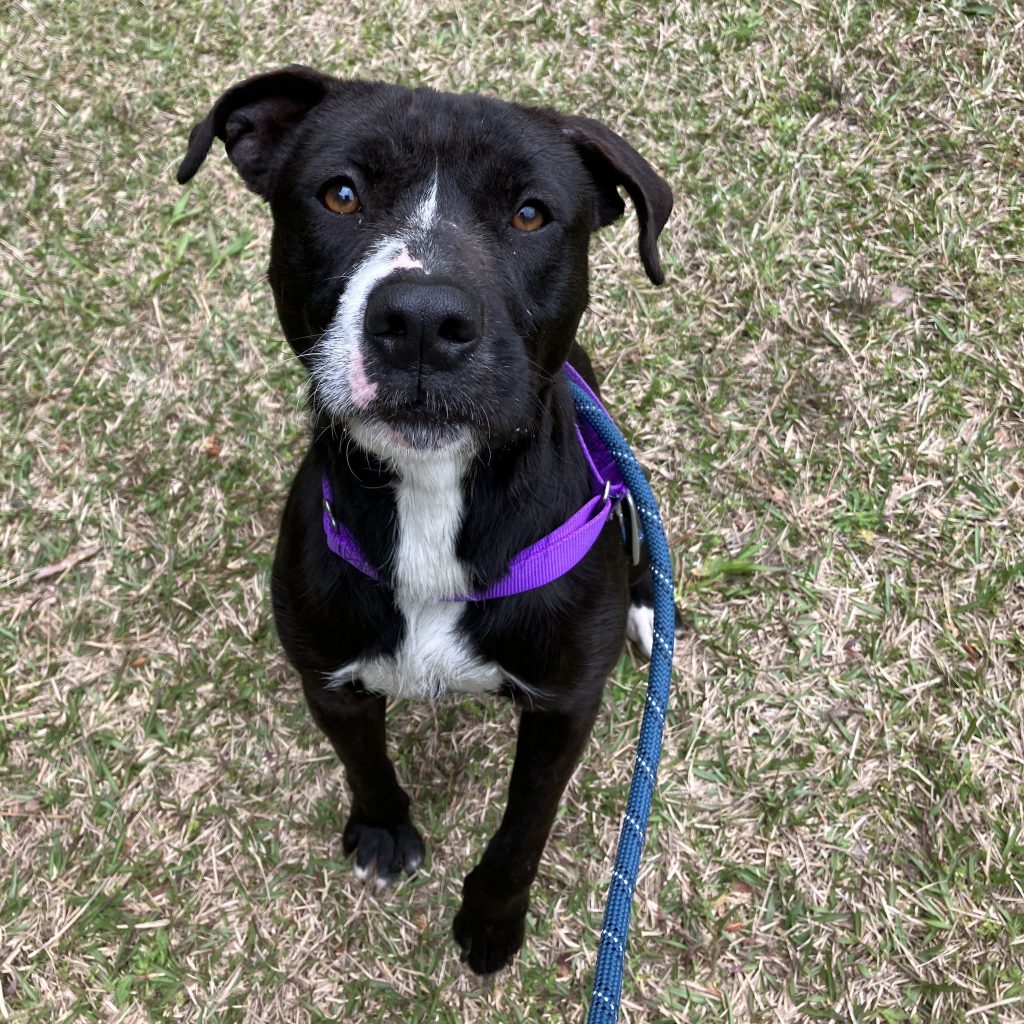 Dulcinea is heartworm positive but has a $400 sponsorship to help cover the costs associated with treatment. Please don't let heartworms deter you from taking Dulcinea home, they are completely treatable and not contagious. Dulcinea is up to date on vaccinations, flea/tick, and heartworm prevention, is microchipped, and will be spayed prior to going home. If you have dogs or cats, we recommend slow introductions over time. If you have children in your home, we recommend supervision between animals and children at all times. Click here for more information on the Wake County Animal Center!