El Greco is a fan favorite at APS. Hear what volunteers have to say about him:
He has the cutest, smooshiest face that I just can't resist. He's a big goofball and loves to run around with a toy and entertain himself by tossing it around on his own. He also loves the swimming pool and digging around in the water. When he's not completely soaked he will grab a toy and cuddle up on your lap for some of those precious snuggles.
He loves to learn new things and is very responsive to training. He always has a smile on his face.
He is always smiling, super cuddly, and really smart! He loves learning new skills. He's a wonderful and fun combo of cuddly and playful. I'd love to see him in a home with someone who can work his brain between play and cuddle sessions. He'd especially love somewhere that he can run around! But he's not all play, he's also great on leash and enjoys sniffing.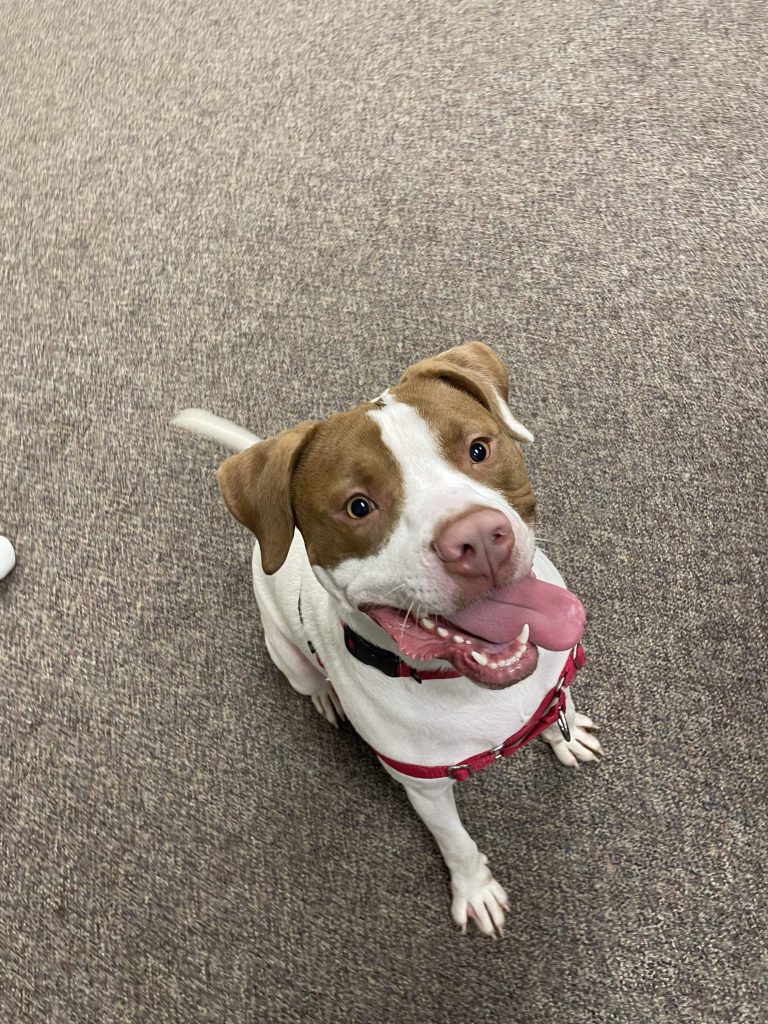 Dogs: dog selective, can guard resources from other dogs, slow/careful intros
For more information about the APS of Durham, click here. Check out more information about Walk for the Animals!