Ahoy there! I'm Oyster, the sweetest girl you'll ever meet. I have a lot of love to give and can't wait to find my forever home. I'm a bit stressed at the shelter here and can't wait for my journey outside the shelter where I can learn polite manners and easy leash walking. One thing about me is I LOVE a stuffie. I like to carry them around in my mouth when I'm walking and show them off to everyone I met, it's super cute. I've been at the shelter since December 5th, 2022 and can't wait to break out of here and prance around fields of flowers and join you for a cuddle after.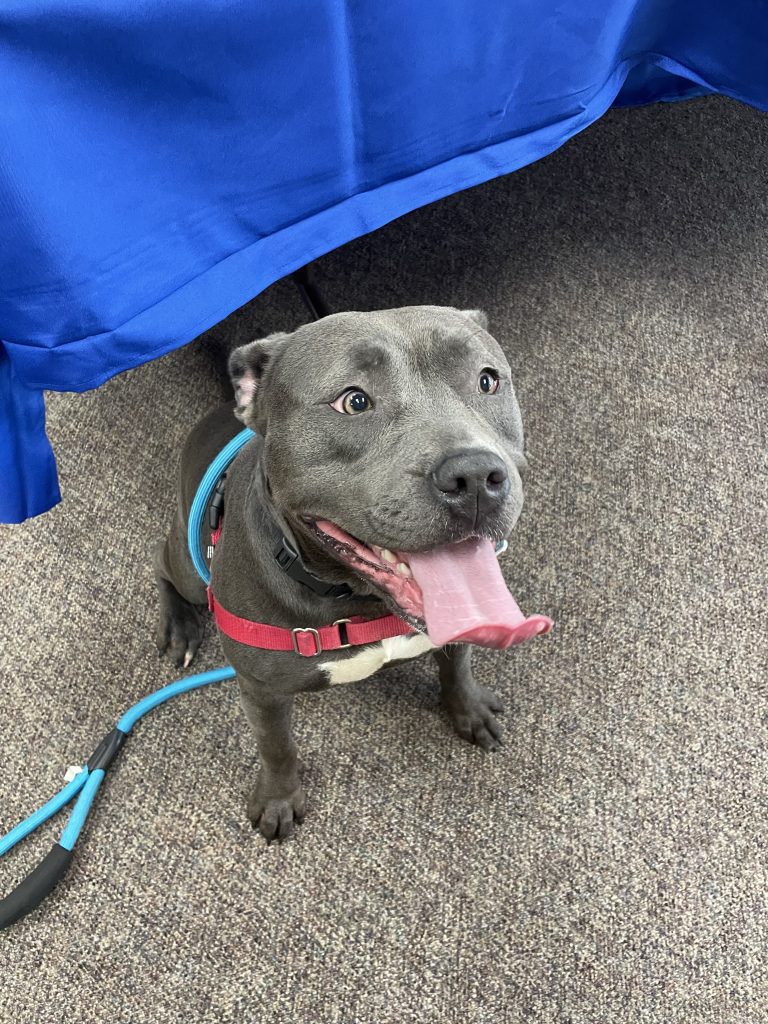 Kids 10+, jumpy/mouthy, hard to settle
Dogs: friendly sniffing, then ignores, prefers gentle dogs
For more information about APS of Durham, click here. For more information on their Walk for the Animals, click here.