Our QDR Goldstar Teacher of the month for February is Brittany Barham, 1st Grade Teacher at Durant Road Elementary.
Brittany was nominated by Mellissa Schofield who says, "Brittany is wonderful! She genuinely cares about each of her students, past, present, and even future. She brings out the love of learning in each of her students, especially my child. She teaches 1st grade and my son has known her since last year, but this is only his 2nd day of 1st grade and he comes home so excited. He is excited to get up each day to go to her class and I love to see the spark she has put back into my son regarding school. I know he's in good hands with her every day and that makes my mama heart so happy. She is genuinely one of the sweetest people you'll ever meet and has a heart of gold. She brought my son out of his anxiety and gave him the confidence to speak in class and really come out of his shell. I can't say enough wonderful things about her. She deserves teacher of the month every month! We love Miss Barham!"
Brittany received a commemorative plaque from Creative Images in Cary and a $100 gift card from Crabtree, Celebrating 50 years! Brittany's picture will also be featured on the jumbo screen at Crabtree, just below the food court for the month of February.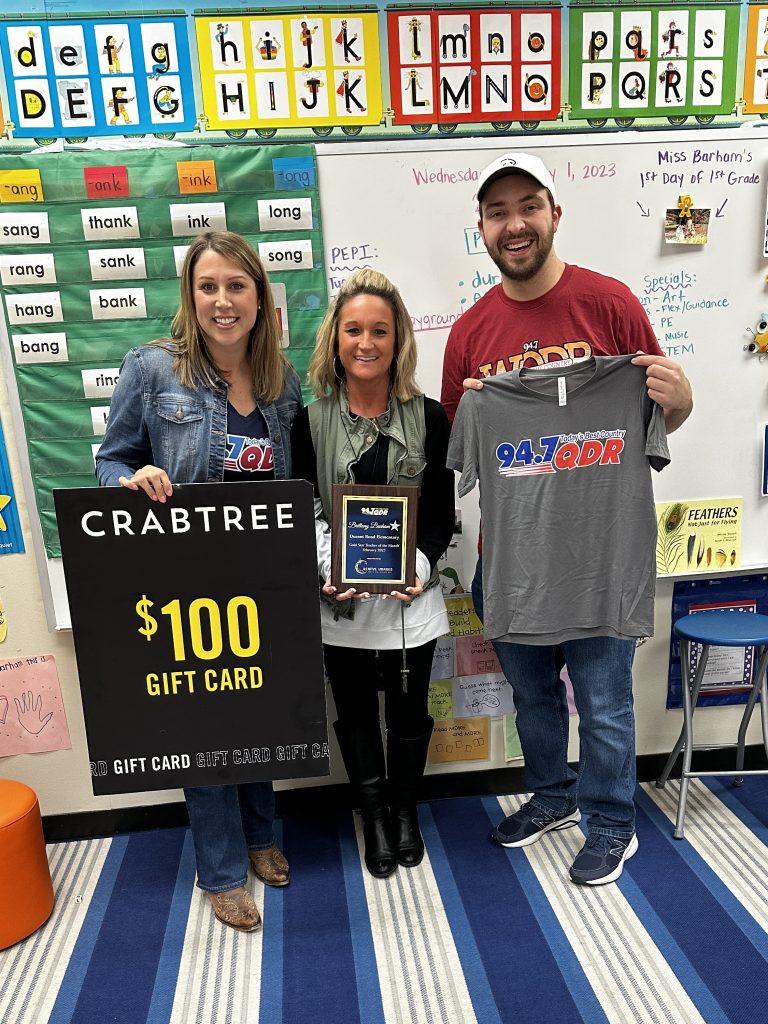 Want to nominate a teacher that you feel has gone above and beyond for their students? Click the button below to fill out our short form!