Oh hi there! I'm Muddy Buddy, a super sweet, affectionate, and wiggly puppy who has a lot of love to give. I take a little time to feel all the way comfortable with a new person but have truly excelled in my time here at the shelter. I've learned a lot of new tricks, worked on my skills on the leash, and even been selected to be in playgroups with other dogs to help. This has helped me learn how to properly interact with other dogs and given staff here a good indication of my behavior outside the kennel! I've done wonderful in playgroups and would make a great Buddy to another dog. Since I am still young and shy at times, I would greatly benefit from someone who will take their time with me and continue teaching me basic manners. I need lots of playtime, things to chew, and a lil help with my confidence! Can I leave my pawprint on your heart?
Kids : Any age gentle, may be mouthy and jumpy
Dogs : Does well with other dogs if intro is slow/careful
Age: 9 months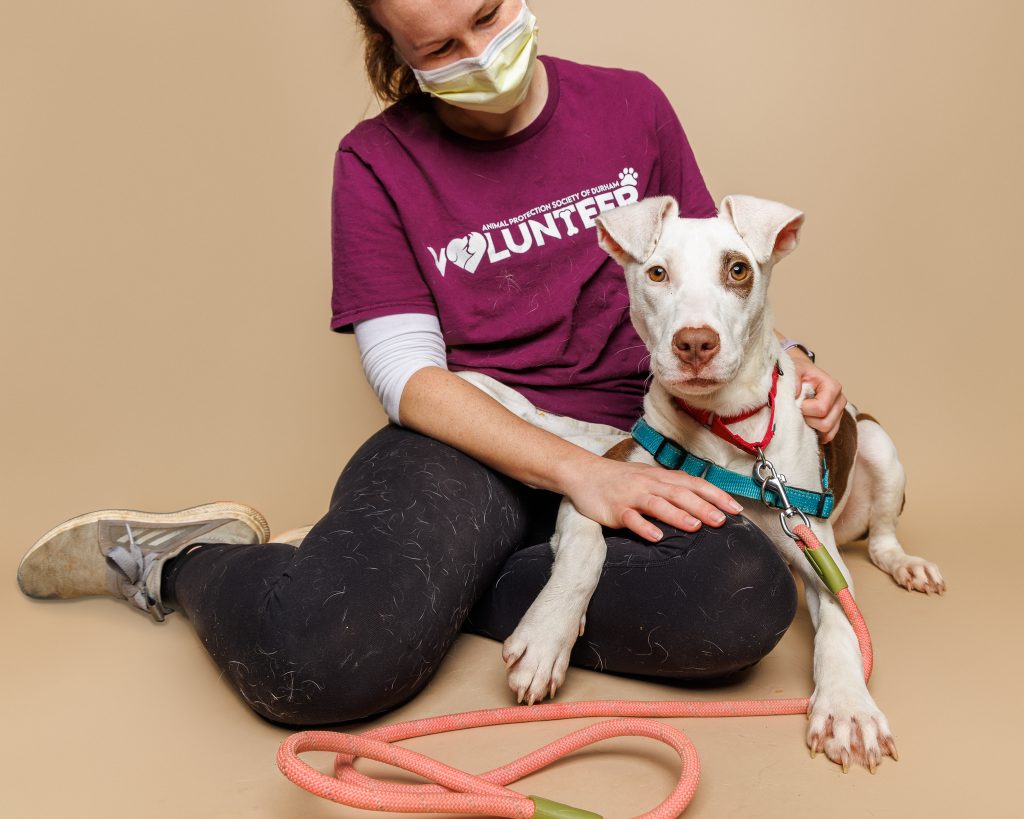 We are excited to offer all of our adoptable dogs and cats for $50 this month during Clear the Shelters. Our medical investment in adoptable animals is approximately a $600 value, and includes that all cats/dogs are: spayed or neutered; microchipped; fully age & species appropriately vaccinated; medically and behaviorally assessed; given parasite treatment, control and prevention; and given lots of love and socialization from our staff and volunteers. So what are you waiting for? Come on out to APS & add a little more love to your home!
Animal Protection Society of Durham
2117 East Club Blvd.
Durham, NC 27704
(919) 560-0640