Our QDR Goldstar Teacher of the month for December is Kelly Davis, Librarian for Polenta Elementary.
Kelly was nominated by Amber Clos who says, "Mrs. Davis is one of a kind. Every child she meets absolutely loves and adores her! She volunteers so much of her time and is always positive! She is the science Olympiad coach, battle of the books coach, media team leader, a librarian, a counselor, and a very good friend to all our children. I have had the privilege of knowing her for the past 10 years while I have put my 3 babies through school. This will be our last year at Polenta, and I can say without a doubt Mrs. Davis will be the most missed person from that entire school for all my children, probably the most missed teacher ever. She has such a huge impact on all the kids that know her! With all my children being so different from one another and having different strengths and weaknesses that others might find difficult, Mrs. Davis has always found a way to reach them. To get the most out of them and make them feel great about themselves. She has always been a constant ray of sunshine at that school, and I wish every child had a Mrs. Davis to touch their lives. I will never forget all that she has done for my family and all the time and effort that gives. We truly love her!!
Kelly received a commemorative plaque from Creative Images in Cary and a $100 gift card from Crabtree, Celebrating 50 years!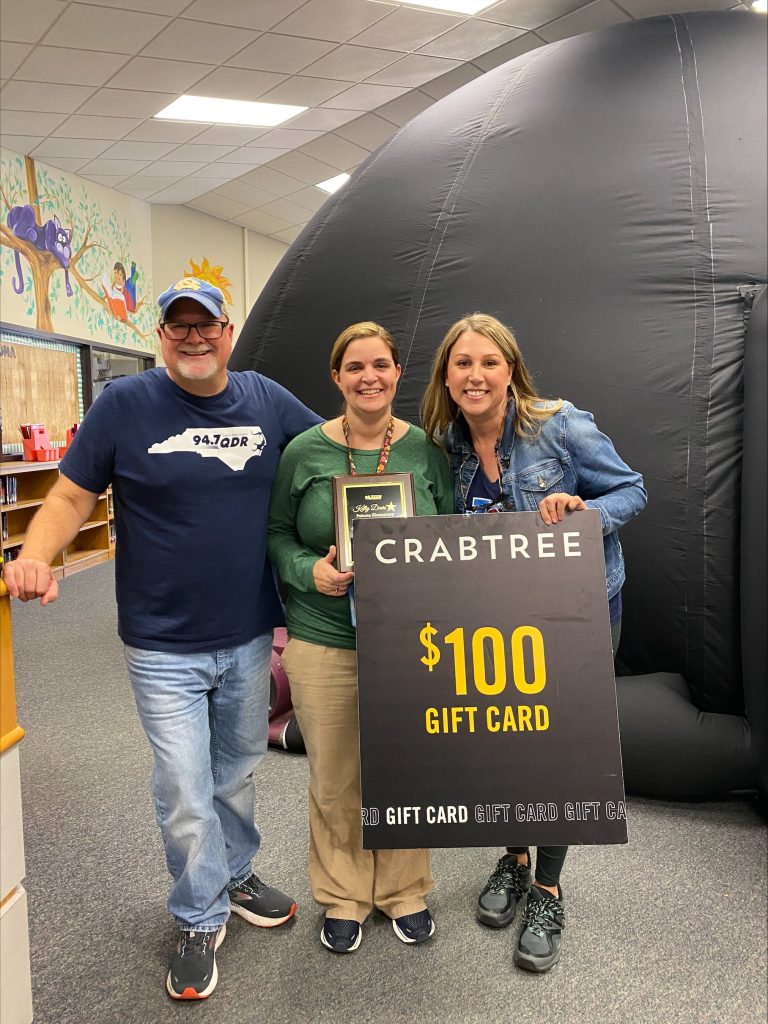 Want to nominate a teacher that you feel has gone above and beyond for their students? Click the button below to fill out our short form!