Our QDR Gold Star Teacher of the Month is Lisa Moore, a Kindergarten teacher at Johnston Charter Academy.
Lisa was nominated by her son Landry who says, "I am nominating this teacher because of her passion and dedication for teaching Kindergarten for the last 32 years! She has impacted numerous lives throughout that time and continues to follow students throughout the rest of their lives once they leave her classroom. My mom is a big reason why I am now a teacher and pursuing a career in changing lives for the better. Throughout her 32 years in the Johnston County schools system, my mom has worked tireless hours to make sure her students are ready and prepared for their next stages in life. She truly goes above and beyond and no one deserves this award more!"​
Lisa Moore received a commemorative plaque from Creative Images and a $100 gift card from Crabtree, celebrating 50 years!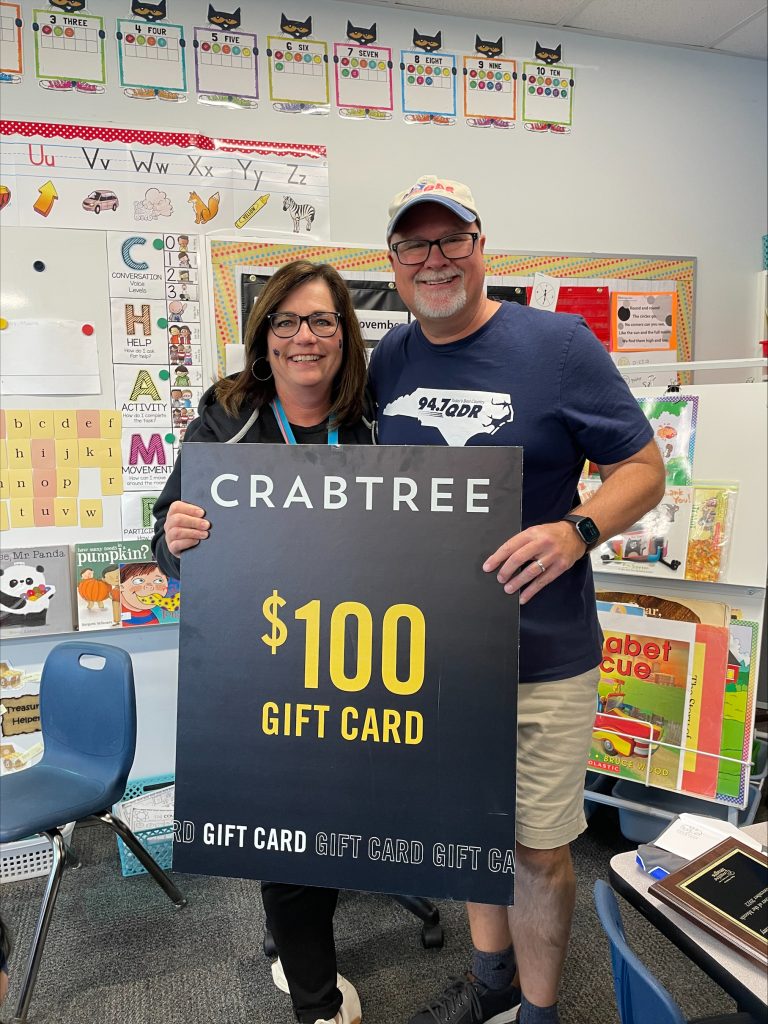 Want to nominate a teacher that you feel has gone above and beyond for their students? Click the button below to fill out our short form!