Our QDR Gold Star Teacher of the Month of September is Katelyn Dwyer, a math teacher at Edward Best Elementary School.
Katelyn Dwyer is our Gold Star teacher Of the month for September. Katelyn is a fifth-grade teacher at Edward best elementary school in Franklin County. Katelyn was nominated by her husband Nick Dwyer who says, " Katelyn is an excellent educator who cares so much for her children. She has battled through the pandemic and is still trying to make school a happy and safe place for her students. In August 2021 she was diagnosed with melanoma and had to have surgery. She was also six months pregnant with her daughter! She battled through the surgery, and we had to wait four months for scans due to her being pregnant. Ella was born on November 4, 2021, and she is perfect. Two weeks later we were back at UNC to have a pet scan! The scan was clear and she was she in good health! Through all of this Katelyn gave 110% for her students and her school! I want to nominate my wife because she is a warrior and an amazing teacher! Please pick her, she deserves to be chosen and rewarded. She loves QDR and listens almost every morning! She's an amazing teacher, wife, and mother! She never complains and work so hard for her students!"
Mrs. Katelyn Dwyer gets a plaque from Creative Images and a $100 gift card from Crabtree, celebrating 50 years!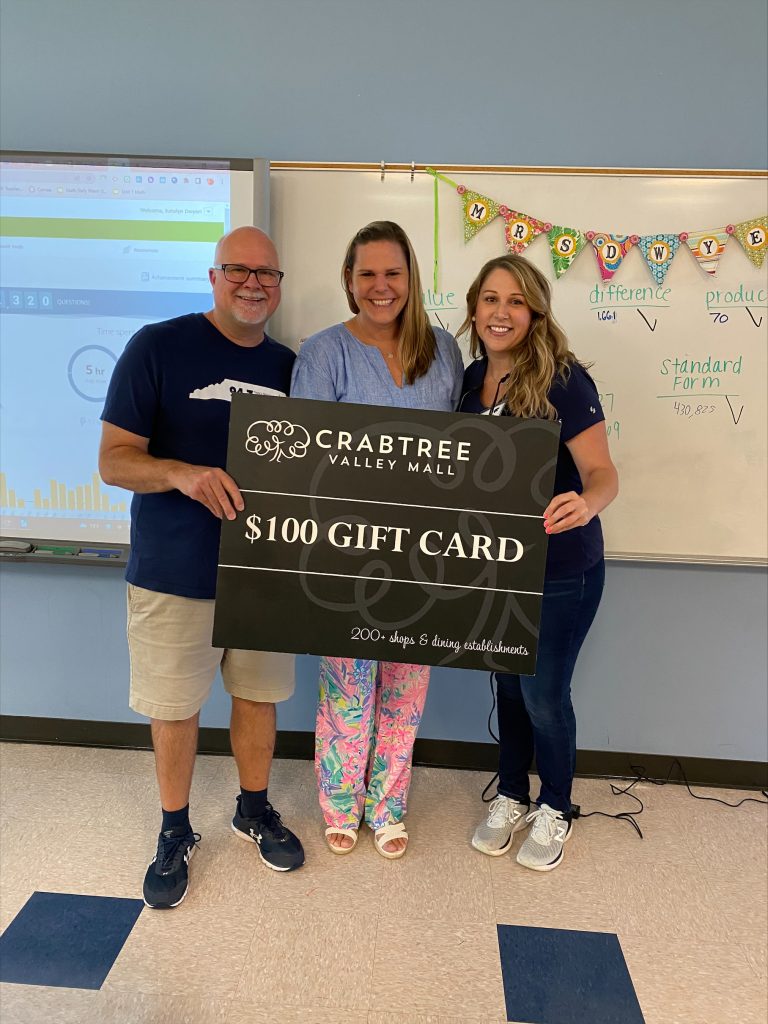 Want to nominate a teacher that you feel has gone above and beyond for their students? Click the button below to fill out our short form!