We are so excited to feature BOOP, an energetic and smart girl. Boop has a lot of energy but is the happiest girl around. She knows sit, shake, beg, down, and stay and cannot wait to find a home where she can learn even more.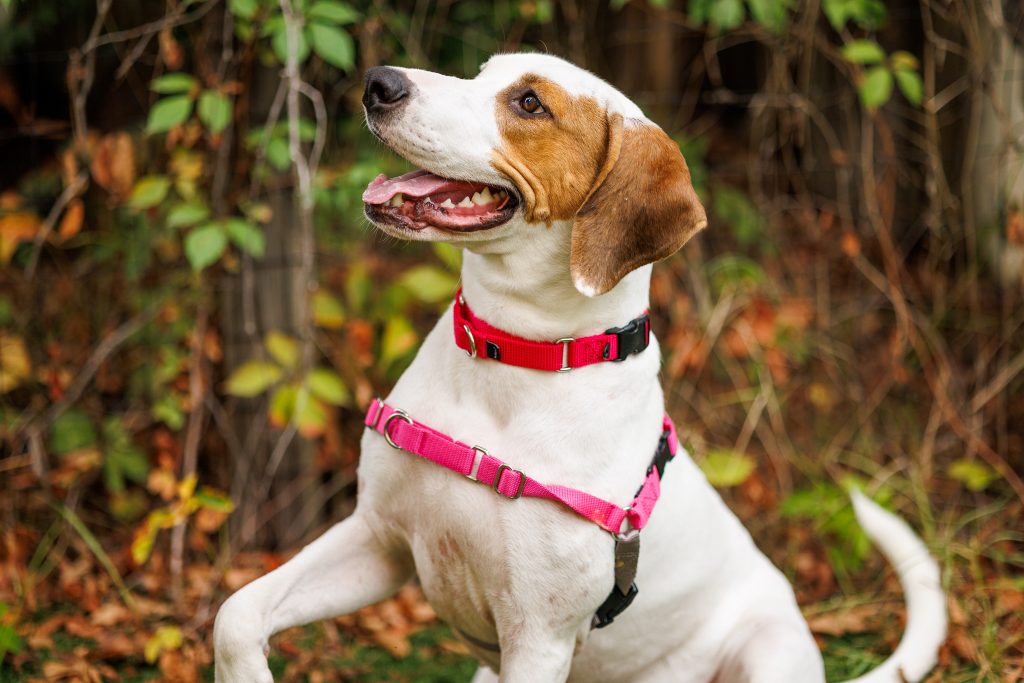 Photo Credit: Assorted Poppies Photo
How can you resist these ears? I love life and can't wait to play with you—I love to bounce and hop around and will never resist someone who has a treat for me. I'm super smart too and will show off my "sit", "shake", "beg", "down", and "stay" and I am eager to learn much more. I'm a 50 pound, fun-loving girl who really loves to follow my nose. So a bit of patience with me really goes a long way. I'm not keen on cats and tend to like another dog that I can play fairly rough with, though I'm extremely friendly. I'll probably do best with kids that are 8 years and older, especially since I'm still basically a big, energetic puppy. With lots of brain work and exercise, I know I'll thrive. I love to play with all of the volunteers here at APS but I've been here since May so I'm dreaming of the day I can be someone's loyal companion.
Dogs: some friendly sniffing, can be pushy/rude with active/rude dogs, slow/careful intros
Kids: 8+, mouthy with running, easily excited concerned by novel objects
We are excited to offer all of our adoptable dogs and cats for $50 this month during Clear the Shelters. Our medical investment in adoptable animals is approximately a $600 value, and includes that all cats/dogs are: spayed or neutered; microchipped; fully age & species appropriately vaccinated; medically and behaviorally assessed; given parasite treatment, control and prevention; and given lots of love and socialization from our staff and volunteers. So what are you waiting for? Come on out to APS & add a little more love to your home!
Animal Protection Society of Durham
2117 East Club Blvd.
Durham, NC 27704
(919) 560-0640