Big Mama is definitely a big girl at 92 pounds and she is so gentle and sweet!! She is easy to leash and walks by the barking dogs to go outside without barely looking at them. Big Mama walks well on the leash and although she loves to sniff around, she still finds time to stop and get some cuddles. She keeps her kennel clean so she has been added to the "house trained" list.
Big Mama seems to be alright around some dogs but not others. She is not fond of cats so NO cats in her house.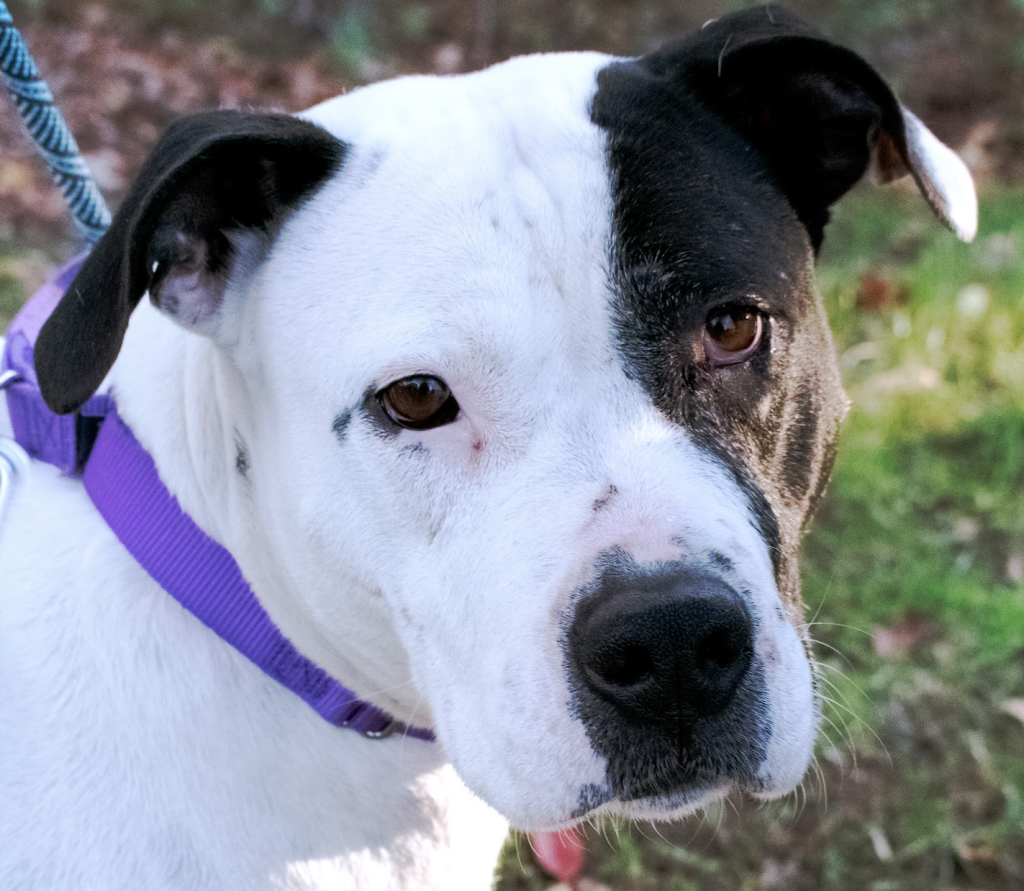 How can you resist this face? Come and meet Big Mama!
Big Mama is is up to date on vaccinations, flea/tick, and heartworm prevention, is microchipped, and will be spayed prior to going home. If you have dogs or cats, we recommend slow introductions over time. If you have children in your home, we recommend supervision between animals and children at all times.