On October 12th, the Q Morning Crew went to the NC State Fair to preview all of the new fair food! On opening day, Mike and Amanda gave out ribbons to the winners of their new QDR Tasted & Approved food vendors!
Drum roll please…
And the Mike and Amanda tasted and approved 2021 NC State Fair winners are:
Al's French Fries – Ketchup or vinegar, we like them both.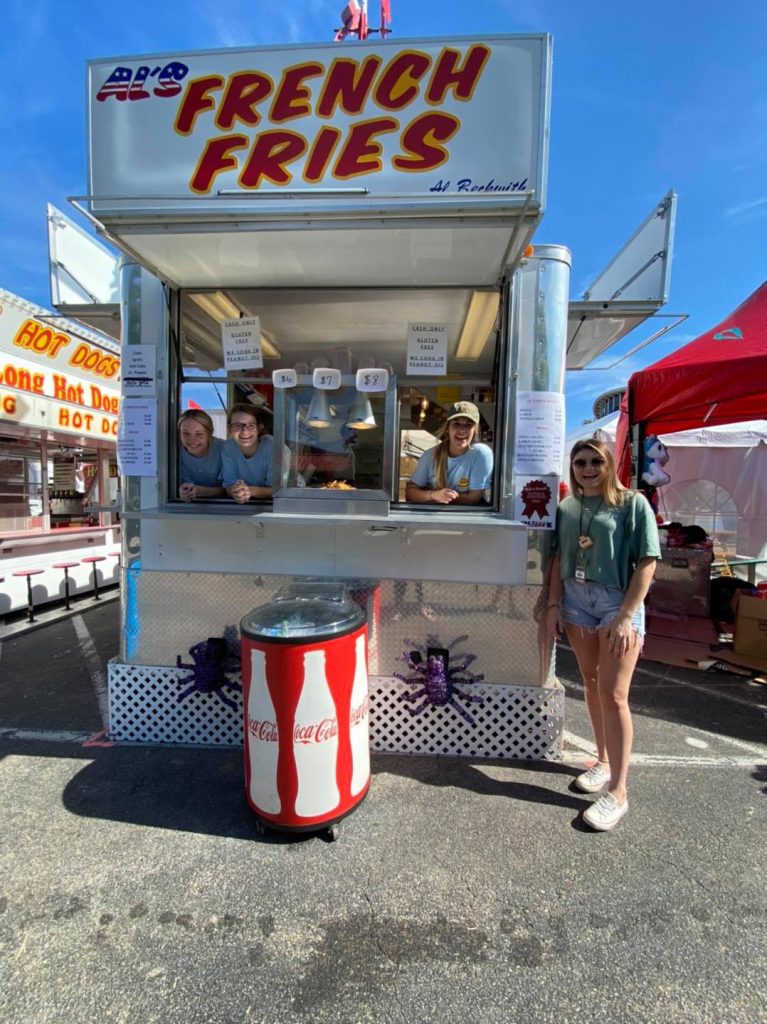 Cool Runnings Jamaican- Jerk Sliders with Tropical Slaw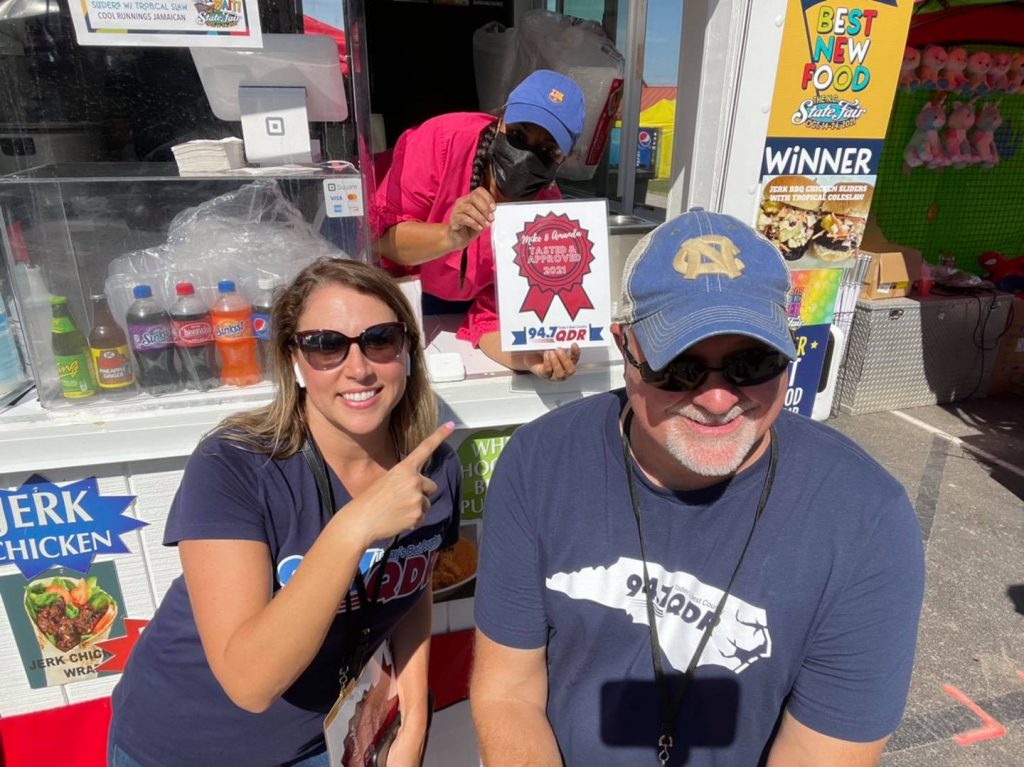 Ezzell's Somethin' Good- Shrimp and Grits on a stick.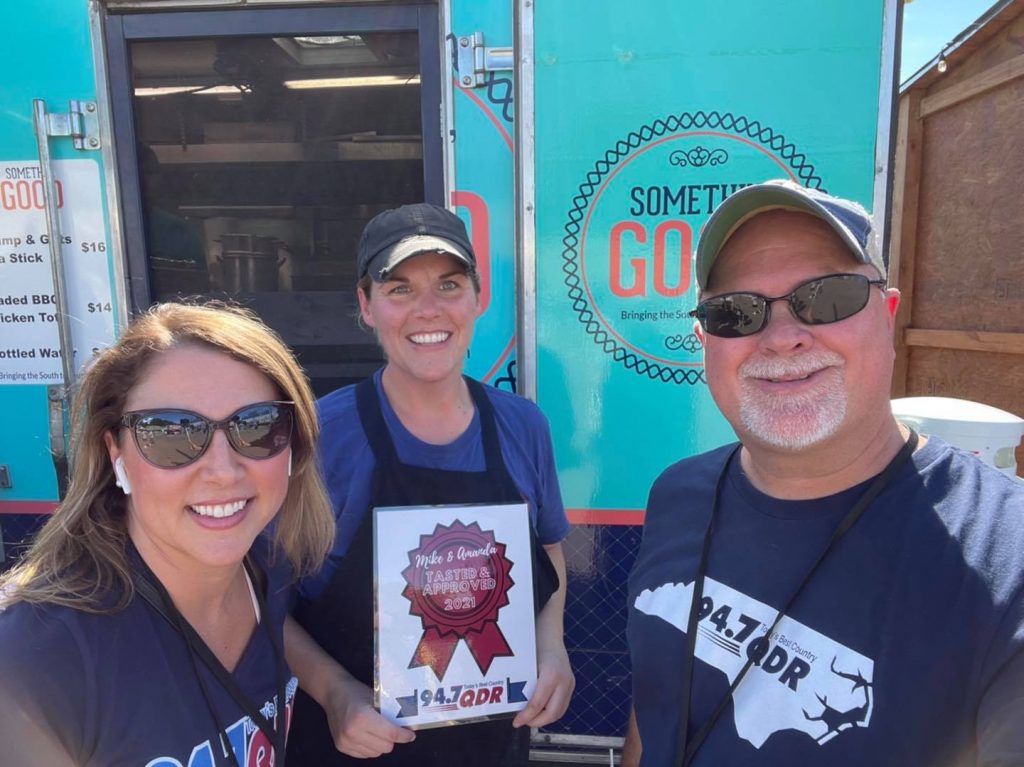 Fatboys BBQ- Carolina Cowboy Roll
Arepa Loca- La Sereña (The Crazy Southerner)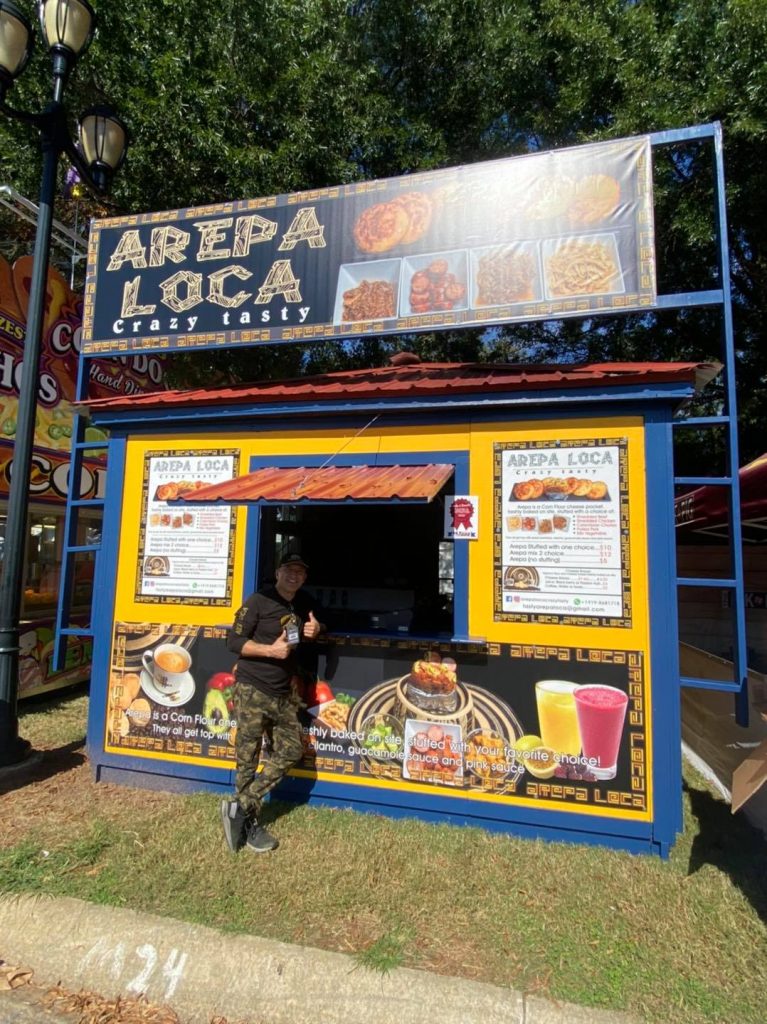 Oak City Fish and Chips- Lobster Pop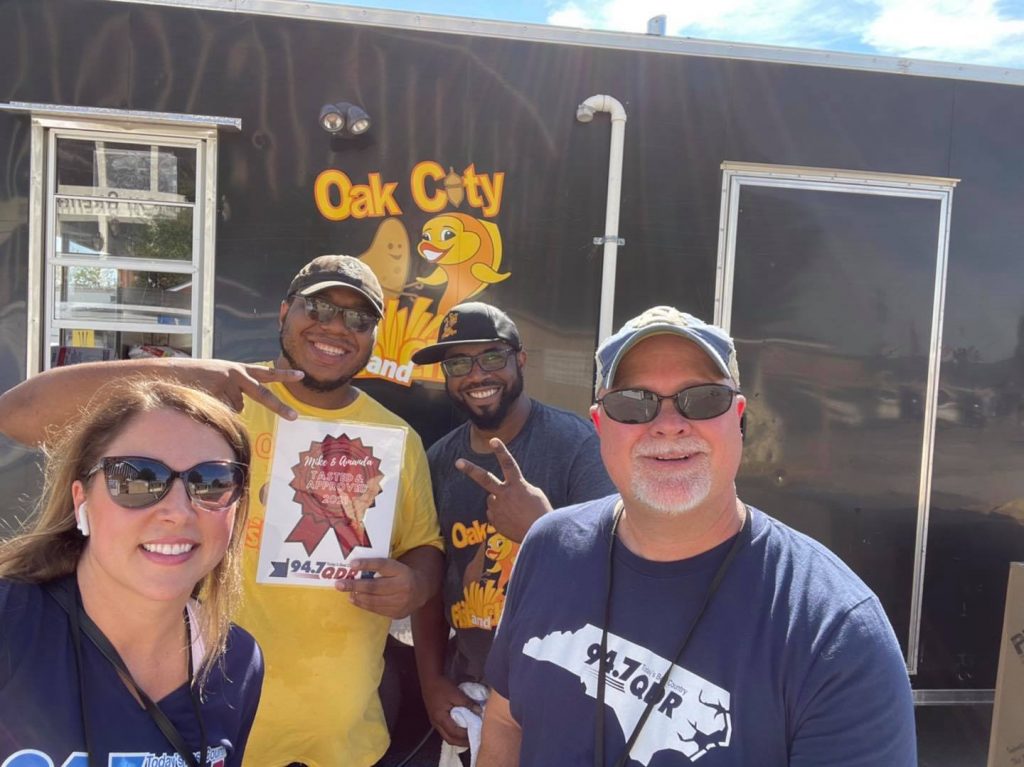 OMG! Banana Pudding (in the commercial building)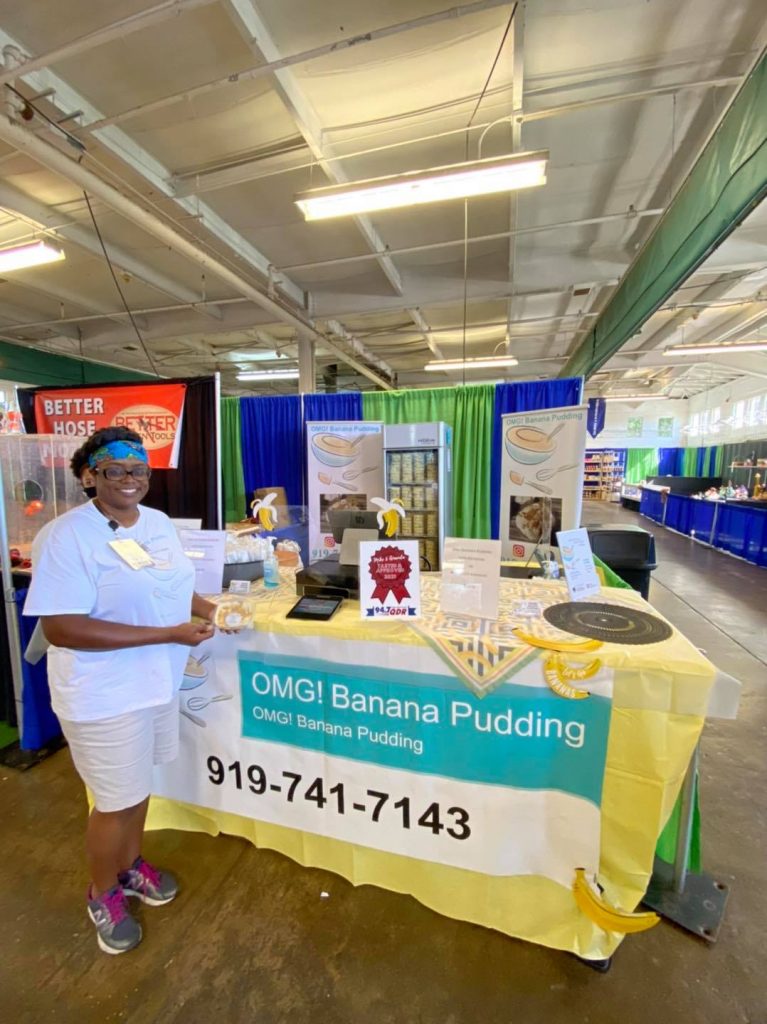 Tropical Delights- Strawberry Cheesecake Smoothie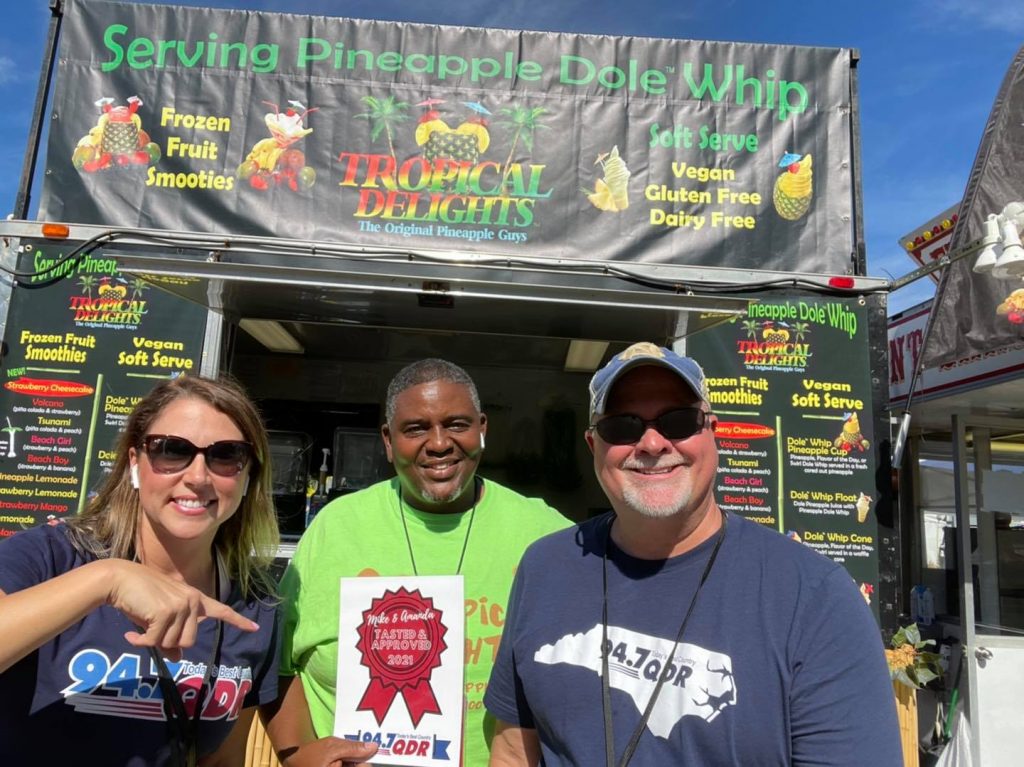 Waypoint Oyster Bar – Shrimp Mac and Cheese Eggroll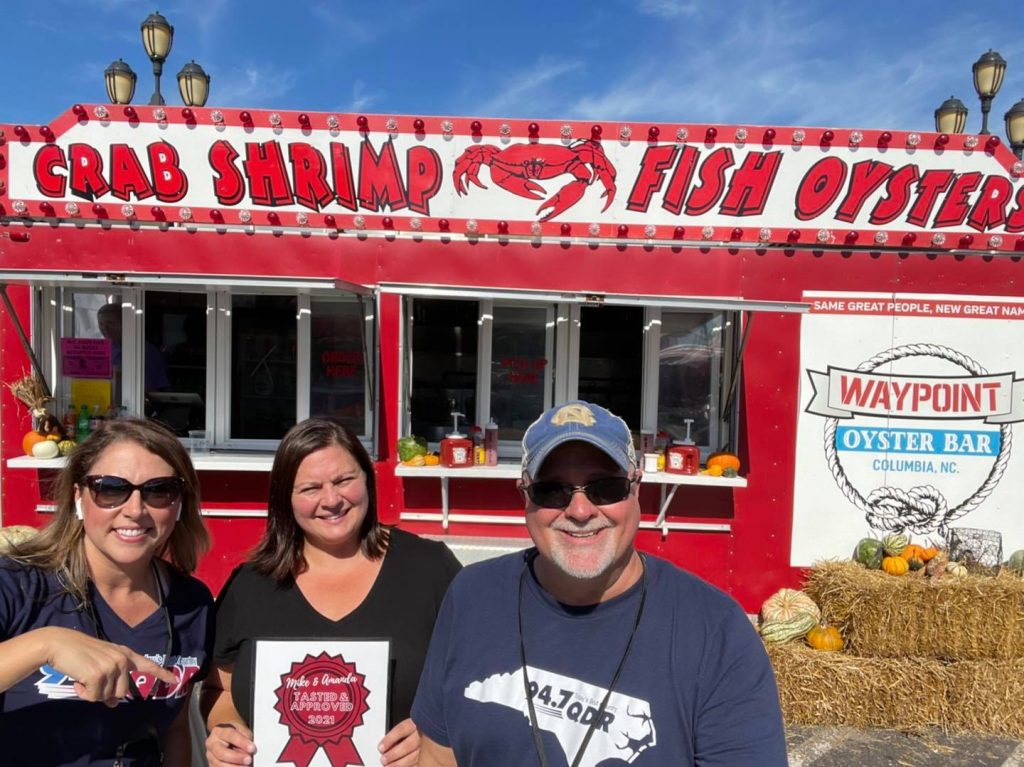 Congratulations to our 9 winners! We were thrilled to present these awards in person!
Come visit us at the 94.7 QDR booth 10/16 @ 2-4 and 10/21 @ 12-2, next to the Dorton Arena across from the Stargazer Ferris Wheel.